I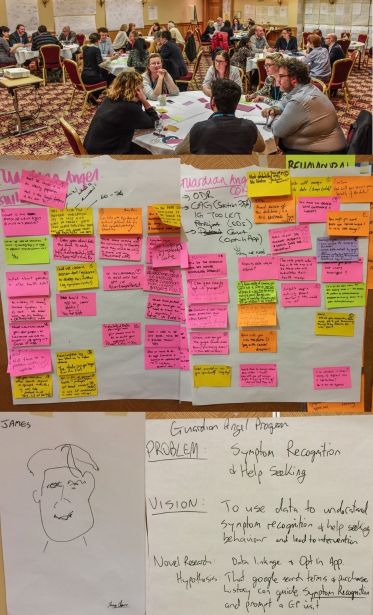 n December 2015, Cancer Research UK held their first Early Detection Sandpit workshop.
The Sandpit event was an intensive 3-day workshop where 25-30  scientists were invited by Cancer Research UK to participate and  brainstorm new ideas to tackle the topic of the meeting, which was  "Harnessing Technology to detect Cancer earlier". There was a lot of  post-it notes on walls, pitching our ideas and working late into the night.  Eventually we had to thrash out a grant proposal to pitch to the course  directors at the end of the three days.
Our idea for the "Guardian Angels program" was to investigate purchase data from high street retailers to see if we could understand symptom recognition by what cancer patients were buying to treat their symptoms prior to going to the GP. Our idea was funded, and the pilot study was conducted over 2016/2017. The pilot study was recently published showing that the idea was feasible and acceptable to the general public.
See more details on our Blog post "Origins of the CLOCS project"